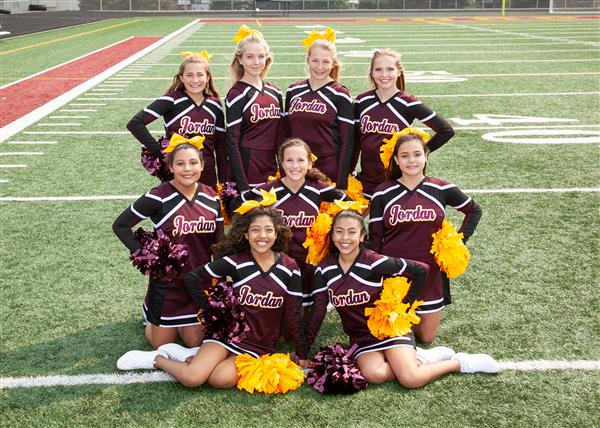 ANNOUNCEMENTS
Welcome to the Jordan Cheerleading Webpage

Welcome and thanks for taking a minute to check out the Jordan Cheerleading page. We are currently out of season, but there is still plenty going on with Cheer! Please take a look at the CERC activities for upcoming youth Cheer camps. Boys and girls are both encouraged to attend. Information reguarding tryouts for the 2019 School year will be posted in the Spring!

Upcoming Events:

You can next find the JHS Cheer Squad working consessions at the Hubmen boys home basketball game on January 17th 2019.