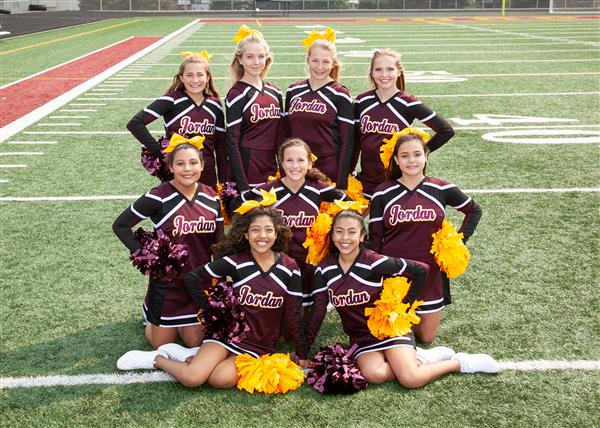 ANNOUNCEMENTS
Welcome to the Jordan Cheerleading Webpage

Welcome and thanks for taking a minute to check out the Jordan Cheerleading page. We are getting excited for tryouts next month! Any student entering grades 7-12 in fall 2019 is encouraged to attend. Squad and Mascot tryouts will be held May 6th-8th 3:30-5pm in the HS gym.

Upcoming Events:
Tryouts-Workshop days, Monday May 6th and Tuesday May 7th with tryouts on May 8th, (warmup/refresher 3:30-4) starting at 4pm

Youth Summer Cheer Clinic-June 17th-21st

Fundraising Events

Summer Camp- July 22nd-25th at home!