Join us for
Celebrate Jordan
Sunday, April 14, 2024 at 1:00 pm - 4:00 pm
Jordan Community Education & Recreation Center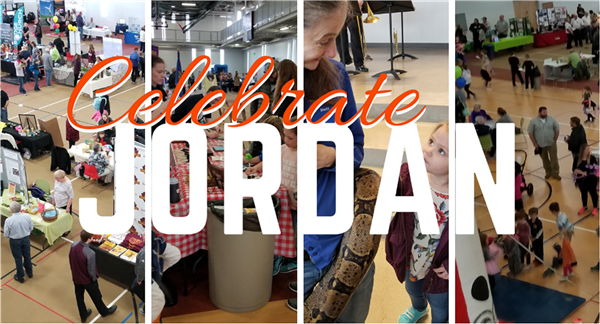 Come Join us at Celebrate Jordan!
Sunday, April 14, 2024
1:00 - 4:00 pm
Community Education and Recreation Center (CERC)
and Jordan Middle School

Celebrate Jordan is a community open house that showcases businesses and organizations that provide opportunities for the residents of Jordan. All applicants must fit into the spirit of celebrating the Jordan community. No political groups or candidates.

Booths include exhibitors from the local school district, area businesses, service organizations, churches, food vendors, and athletics. Celebrate Jordan is a highly anticipated local event with approximately 1,800 people in attendance.