Who Was Mike Harrington?
Mike Harrington was a teacher and active Jordan community member for many years. He taught physical education and coached boys' basketball at Jordan schools from 1980 to 2002. His passion for students and sports made him a well–known and well-loved teacher. He was an active member in the Jordan Lions and the St. John's Catholic Church. His many hobbies included playing cards, gardening, golfing, hunting, fishing, and of course running. He was an avid fan of the Cincinnati Reds, Boston Celtics Twins, and the Minnesota Gophers.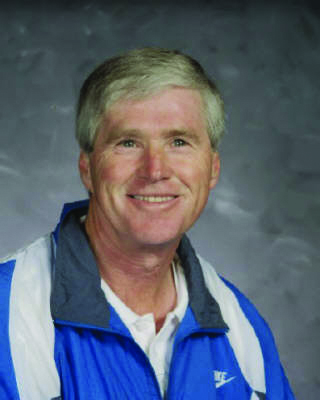 Scholarship Details
Eligibility
Scholarship dollars are awarded to students from Pre-K thru 12th grade. Students must reside in the Jordan community or be a Jordan School District student or a St. John's the Baptist student.

Scholarship dollars may be used on

Any community education after-school activity or community education recreation activity (50% discount) *May not be used for Drivers Education or Preschool.

2. To purchase a student membership for the CERC (50% discount)

*Eligible participants are limited to three programs per year per child (July 1 through June 30)

How to Apply for a Scholarship
To apply for the Mike Harrington scholarship please FULLY complete the attached scholarship application and return the application to the CERC front desk. Your submitted application will be reviewed and you will be notified regarding your scholarship status. You will then be able to register for upcoming activities or a student membership. If the desired activities are not open for registration, you will need to contact Community Education to register when they are available. *Scholarship applications, if used for a community education class or activity, must be turned in before the start of the class or activity.

Application
Click here to complete the application
Questions
The Jordan Community Education and Recreation staff are more than happy to help with the application process or to answer any questions you may have. We can be reached at (952) 492-6211.